Ayan Aziz
Born in 1985 in Baku, Azerbaijan
Instagram
Website
Education:
2018: Doctor of Philology
2011: Master Degree at the Azerbaijan State Academy of Arts.
2008: Honorary Diploma of Azerbaijan State University of Arts and Cultures, Theater Decor and Design.
Ayan makes paintings that shift fluidly between abstraction and representation. Using a diverse range of painterly methods and dynamic compositions, her works are studies on perception, structure, material, and transience.
Ayan's works aim to represent new meanings of national identity through its colorful symbols. The characteristics of Ayan Aziz's paintings lie in their systematic development of an image, constructed by adding and removing sections of paint to reveal passages of compact form and negative space. The process of application and subtraction is evident through resolute brushstrokes and scrapes, and in doing so, the construction of the work emerges in rigorous and dynamic syncopation. Her approach to painting is largely phenomenological since she aims to capture momentary emotion rather than reality. Figures slip in and out of focus, either static or caught in a blurred rush of movement. Backgrounds are removed to leave ethereal traces like retinal after-images.
Source:
https://www.saatchiart.com/ayanaziz https://imagomundicollection.org/artworks/ayan-aziz-untitled
https://artelaguna.world/artist/mammadova-ayan/
https://www.agora-gallery.com/exhibition/Love_7_1_2022-Artist-Ayan_Aziz_Mammadova.aspx
Evil Eye, 2018
Painting, Oil on Canvas
Size: 100 W x 100 H x 2 D cm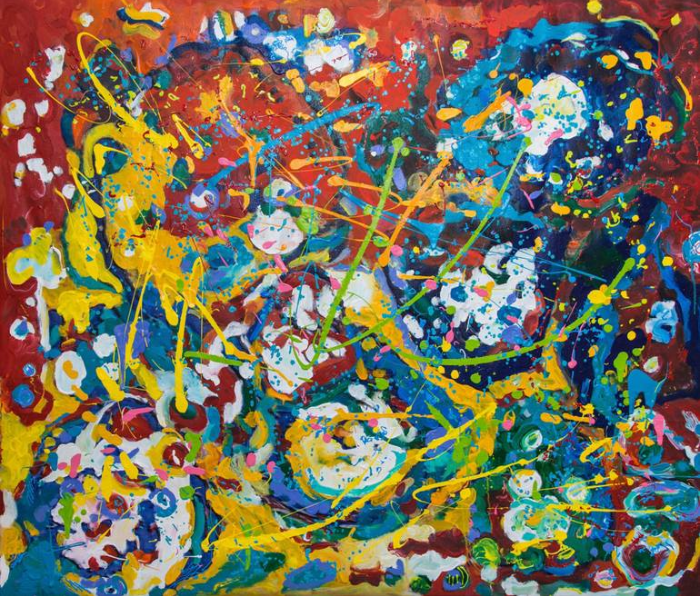 Kaleidoscope, 2019
Painting, Acrylic on Canvas
Size: 120 W x 100 H x 3 D cm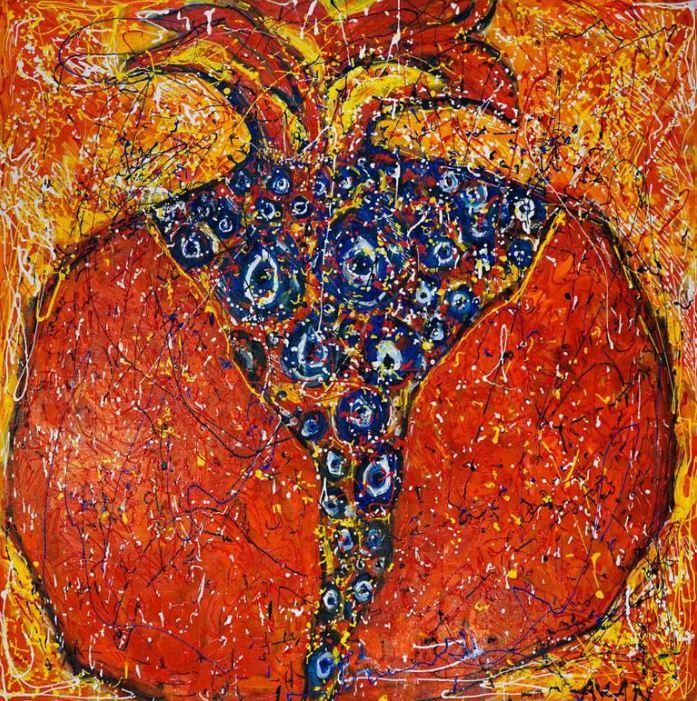 Pomegranate, 2018
Painting, Oil on Canvas
Size: 100 W x 100 H x 3 D cm
Symphony of Colours, 2010
Painting, Acrylic on Canvas
Size: 100 W x 100 H x 2 D cm