Ehtiram Jabi
Born in 1996 | Baku, Azerbaijan
Contact: ehtiramjabi@gmail.com
Instagram
Linkedin
Facebook
Other links:
https://chaikhana.media/en/authors/151/ehtiram-jabi
https://www.behance.net/ehtiramjabi
Education:
2017: Tourism and Hospitality, Azerbaijan Tourism and Management University
Ehtiram Jabi is a Baku-based photographer and photojournalist working on different subjects and themes over the course of his career.
His first known involvement of him in the art world goes back to 2014 when he was a participant in Yarat Summer School with Magnum Photography. After attending lectures by names such as Thomaz Dworzak, Chien-Chi Chang, and David Montgomery within the scope of the mentioned summer school, Jabi focused mainly on photography and developed himself in this particular medium of art. In 2015, he was both a speaker and participant in the exhibition "Friendship of the Peoples" in Moscow. He received a prize for being a successfully rising photographer from Azerbaijan Photographers Union Award "Hope" in the same year.
Apart from photography, he works as a photojournalist and partnered with news agencies and portals such as Reuters, ANN, RFE/RL's Azerbaijani Service, Chai Khana where some of his works were featured. He also worked as a full-time photojournalist for Oxu.az and Open.az local news portals.
Several photo series of Jabi called "On the top", "White swan", and "Veterans" were established in leading local portals and on social media pages of international photography hubs. Ehtiram's first photobook "Polio" was finished in 2017.
Being one of the YARAT's resident artists and having released works in fine art photography, he had done numerous collaborations with ARTIM Project Space and exhibited solo, or group projects on different topics revolving around both art and social issues.
Exhibitions and Events
Workshops
2018: Traces of Togetherness project, Ulyanovsk, Russia
2018:Transcultural Art Lab "Design Your Utopia", Juist, Germany
2018: Photography workshop by Dina Oganova, Tbilisi, Georgia
2017: ADAMI Dialogue Workshop on video blogging, Baku, Azerbaijan
2016: Photobook workshop with Ilkin Huseynov, Artim Project Space, Baku, Azerbaijan
2016: Documentary photography workshop with Sputnik Photos (Rafal Milach, Adam Panczuk, Agnieszka Rayss) Baku, Azerbaijan
2016: Workshop with Sergei Bratkov / Artim Project Space, Baku, Azerbaijan
2015: "National Geographic Azerbaijan" workshop with Viktor Lyaqushkin, Baku, Azerbaijan
2014: Yarat Summer School with Magnum Photography (Thomas Dworzak, Chien Chi Chang) and David Montgomery
Exhibitions
2018: Group exhibition "Unthought Known" with works by YARAT residents Hiba Farhat (USA/Lebanon), Clara Jo (USA/ Germany) at ARTIM Project Space
2018: Group exhibition "'Sick Love Nature" with works by YARAT residents Ozan Atalan (Turkey), Ilkin Huseynov (Azerbaijan) at ARTIM Project Space
2017: "Polio" project at Baltic biennale of photography, Kaliningrad, Russia
2017: "Breaking the Ice" group exhibition with MyAngle during Kolga Photo Festival 2017
2017: "Three Angles" group exhibition with MyAngle at Contemporary Art Space Batumi, Georgia
2016: "To Be Surprised, To Surprise'' group exhibition at the ARTIM Project Space, Baku, Azerbaijan
2015: Tbilisi Photo Festival/ group exhibition with MyAngle, Tbilisi, Georgia
2015: International Exhibition "Friendship of nations", Moscow, Russia (guest speaker)
2015: Group Exhibition "Azerbaijan Art Through the Photographer", Baku, Azerbaijan
Sources:
https://www.saatchiart.com/ehtiramjabi
Author of "Beyond The Hills", 2017
5 min 58 sec
Full video available here: https://vimeo.com/643226768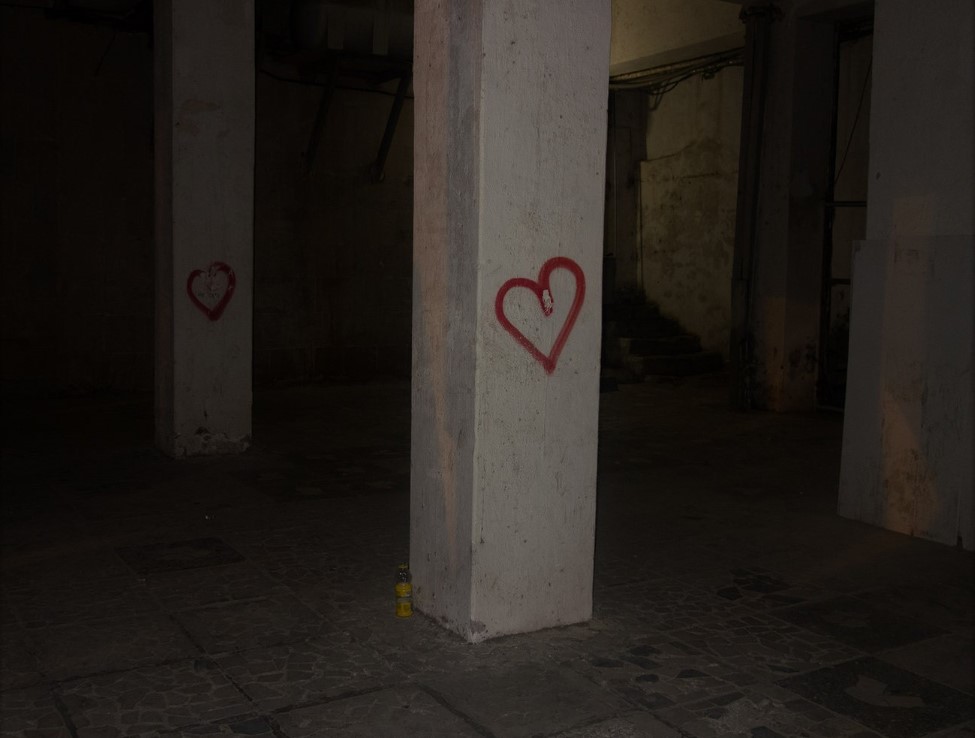 Author of "Lovestan: No Space for Love in Baku", 2018
Full article available here: https://chaikhana.media/en/stories/642/lovestan-no-space-for-love-in-baku
7 days in Izmir, 2015
The full article is available here: https://www.behance.net/gallery/30681237/7-days-in-zmir
Hometown, 2015
The full article is available here: https://www.behance.net/gallery/30681495/Hometown



White Swan, 2015

The full article is available here: https://www.behance.net/gallery/27028847/White-Swan