Huseyn Hagverdi
Born in 1958 | Ucar, Azerbaijan
huseynhagverdi@gmail.com
Facebook
Education:
1980: Leningrad Higher Academy of Arts named after Vera Mukhina, Faculty of Sculpture
Huseyn Hagverdi has been a mainstay of Azerbaijan's art community since the 1980s and is a well-known and globally respected artist. He was one of the most prominent and recognizable painters in Azerbaijan at the time, helping to build modern art after the country's liberation. His investigational and multifaceted work, which spans photography, sculpture, installation, and painting, examines materialism, shape, and emotion. He has participated in notable sculpting symposiums and individual and group art exhibits in Germany, Georgia, the United Kingdom, the United States, the United Arab Emirates, Norway, France, Russia, India, Uzbekistan, and Italy, in addition to his works in Azerbaijan.
In 2003, he was declared an Honored Artist of Azerbaijan, and his work tends to grow and develop. His monument of St. Mary at Baku's Catholic Cathedral and a large mosaic called 'The Legend of the Caspian Sea in the Sangachal oil port are among his most prominent public works in Azerbaijan.
Huseyn's work is diverse and extensive, delving into the many aspects of present reality. His somber and considerate pastel and acrylic paintings of twisted city grids and warped cityscapes captured the hectic energy of city life and bewildering modern environs in a collaborative exhibit at Yay Gallery in 2013 titled 'The Other City.' In 2015, he presented a great artwork called 'Beyond the Line' to the Azerbaijan Pavilion at the 56th Venice Biennale, which was constructed up of burnt wooden boards covered in cuts, implying a destroyed field of trees.
His artwork is also featured in the Stone Chronicle Museum's major show in Baku, which depicts the role of stone in Azerbaijani cultural representation throughout history, from rock carvings in Gobustan to modern stone sculpture today.
Sources:
https://varyox.az/visart/huseyn-haqverdiyev-en/
https://www.saatchiart.com/vandergus
View from my window, 2022
Painting, Oil on Canvas
150 W x 150 H x 0.1 D cm
Rhythm of the city, 2014
Drawing, Pastel on Paper
73 W x 52 H x 0 D cm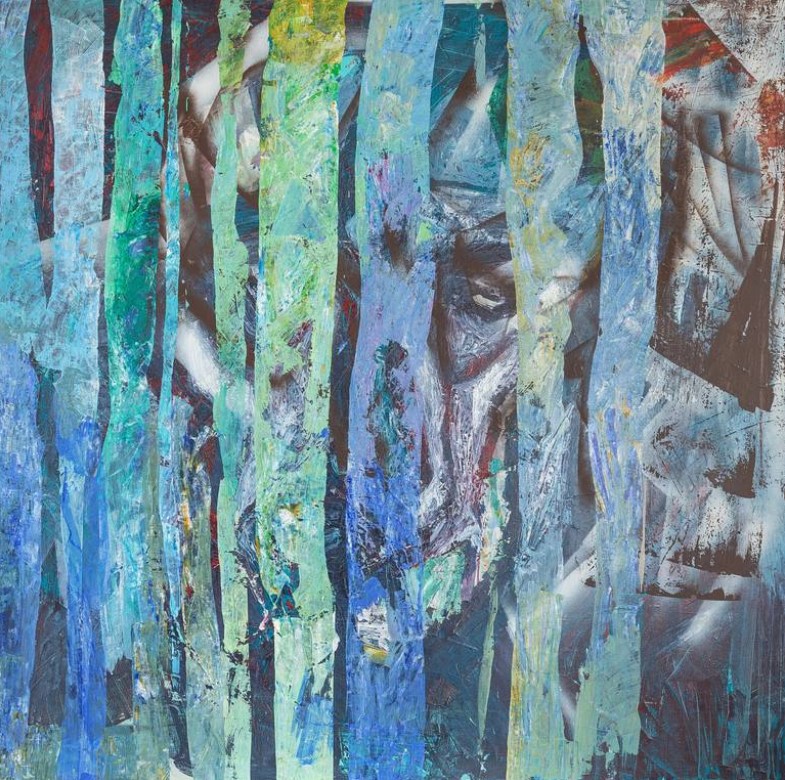 50 shades of sea Painting, 2022
Painting, Oil on Canvas
150 W x 150 H x 0.1 D cm


From "City on the water" series Drawing, 2015
Drawing, Graphite on Paper
29.5 W x 21 H x 0.1 D cm
Glow 1 Drawing, 2015
Drawing, Pastel on Paper
21 W x 30 H x 0 D cm