Jeyran Mir-Gasim Jafarova

Born in Baku, Azerbaijan

Based Utrecht, Netherlands

mirgasimart@gmail.com


Instagram
Facebook
Education:
2021: B/A in Painting, State Academy of Fine Arts
2022: Yarat School 2022
Jeyran comes from a family with an artistic background (Both of her parents are actors and her grandfather is a filmmaker) and she was always supported in her decision to become an artist. Her love for art began when she was a child and it escalated when Jafarova turned 16 and it was time to decide what she will be doing. Her academic years were very important for her in a sense of learning the skill. But that was all. After she finished the university the artist decided to let herself go and experiment with her ideas and thoughts, she was painting anything and everything she wanted, until Jeyran slowly came a little closer to what she felt like she want to be doing. For her being an artist is not just someone who achieves a visual effect or a pretty picture. It is someone who reflects on everything around and sends a message to people. Jafarova can't name the style in which she is painting. But she can surely say that she is somewhere in between the modern, contemporary and digital worlds.
Exhibitions:
2016: "The Future of Our Tolerance" Exhibition, ARI (The Union of Artists).
2016: Public organisation "The Light of Science" Exhibition, Azerbaijan State Academy of Music.
2017: "The Association of Artistic Women" Exhibition, ARI (The Union of Artists). Baku
2018 - " The Union of Artistic Women" Exhibition,ARI (The Union of Artists).
2018: "Formula 1 Competition in Azerbaijan - The Country of Multiculturalism" Exhibition, ARI (The Union of Artists).
2019: 5th "World Art Games" Art Festival
2019: "New Breath" Exhibition, ADRQ (Azerbaijan State Gallery of Arts).
2021: Baku Book Centre solo exhibition.
2021: ROOM Baku solo exhibition "Instincts"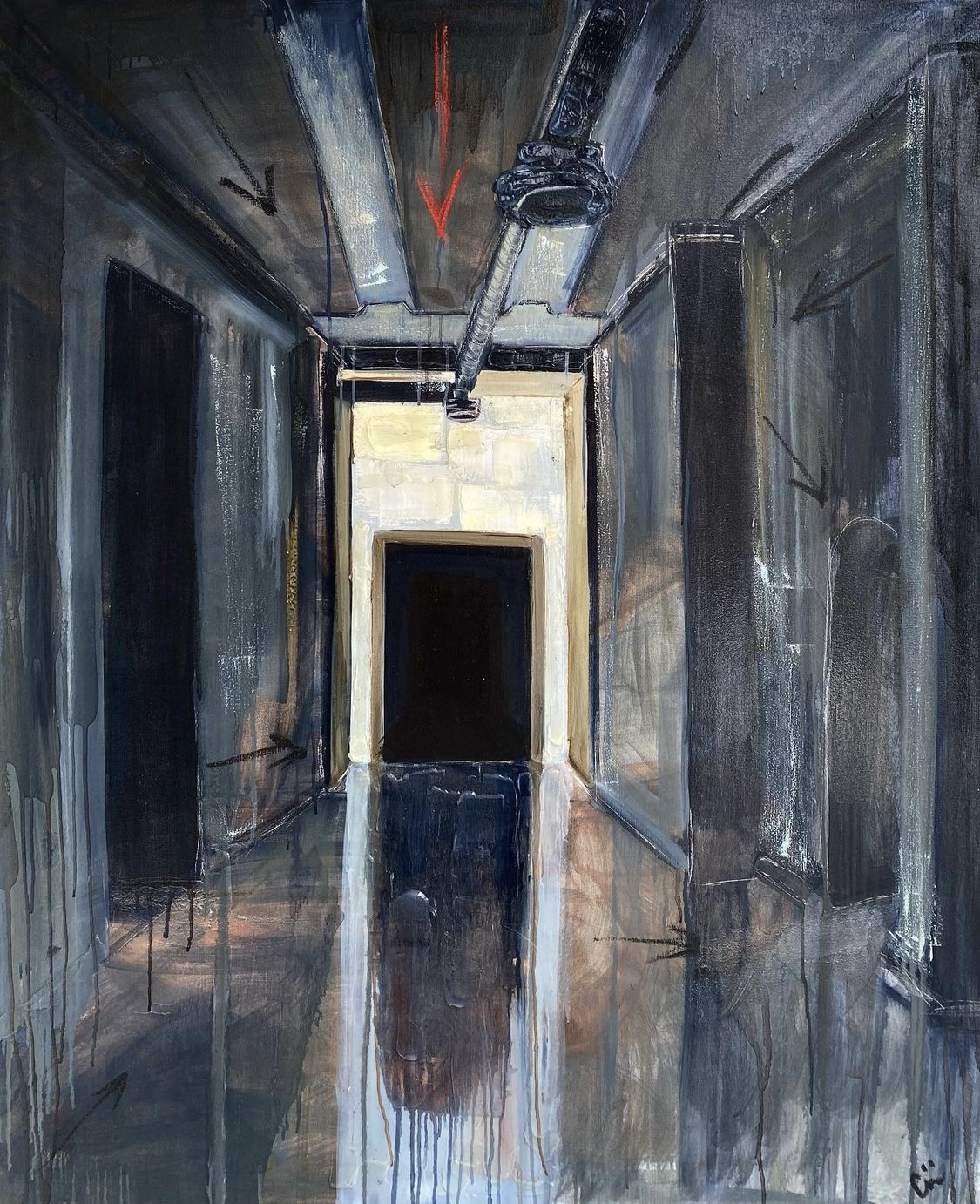 Internal light, 2022
Mixed Techniques on Canvas.
100 х 120 cm

Stay Sober, 2022
Digital art

Heritage 2, 2022
Oil on canvas
40 x 80 cm

Mixed feelings, 2022
Oil on Canvas.
60 x 80 cm