Agil Abdullayev
Born in 1992 | Baku, Azerbaijan
Contact: ag.
abdullayev@gmail.com
Instagram
Education
:
2018: BA Fine Art (First Class Honours), Nottingham Trent University, UK
2015: Foundation of Art and Design, Nottingham Trent International College, UK
Agil Abdullayev is a cross-disciplinary artist, manifesting my practice through painting, video, conceptual essays, community-based projects, workshops and critical discussions.
His primarily semi-biographical works examining queer identity and how social and political factors has shaped it in Azerbaijan and other south caucasian countries. Course of work by artist, examines representations of Azerbaijani identity and its relationship to the history, culture, queer thoughts, and radical South Caucasian traditions, often interwoven in explorations into his alter-egos and post-modern narratives. He frequently references and incorporates theoretical models in interdisciplinary research-based practice concerning imposed gender roles and embedded social class inequalities. Agil's practice's main components are understanding queer history through nonhuman subjectivities and reading the queer body as an archive. As he refers to escapism and utopia with futuristic aesthetics, Abdullayev's works address queer anxieties. Agil regards his childhood experiences as an archive of personal history, transhistorical memory, and space of hyper-possibility where representations of queer narratives can be disrupted, re-articulated, and reinvented.
Since, graduation from NTU, Agil Abdullayev have exhibited extensively in Azerbaijan and internationally, including solo exhibition "Shy boy of the pink future" at Artim Project Space, Baku (2018); duo exhibition "Rewriting childhood" at Gazelli Art House, Baku (2022); and group exhibitions "Haft Paykar" at Goethe Institut, Baku (2021); "Across the mountains: South Caucasus Photography" at MoMA, Tbilisi, Georgia (2019); "For the time being" at The Photographers Gallery, London (2019) and "New Contemporaries" at South London Gallery, London (2018) amongst others.
Residencies:
2021: New Horizons, artist-in-residence, Goethe Institut, Tbilisi, Georgia
2021: V-NYI - Critical Cultural Studies, an advanced study program in collaboration of Stony Brook University and The Herzen State Pedagogical University
2019: Cittadellarte - Pistoletto Foundation, Biella, Italy
2019: International Summer Academy of Fine Arts, Salzburg, Austria
2019: The Art Prospect Exchange Fellowship, CEC Artlinks, NYC, US
2019: Yarat Contemporary Art Space, Baku, Azerbaijan
2018: Group Residency, One Thoresby Street, Nottingham, UK
2018: Dostum January, Online Residency, Whitepube.co.uk
2017: WUU2 Mate?, Online Residence, wuu2wuu2.com
2017: A Lifeless Lifestyle, Online Residency, Cyberplynth
from left to right: Aggyyxx (plant); Aggyyxx (watermelon); Aggyyxx (orange)
Acrylics and mixed media on canvas; 110 x 90 cm; 2022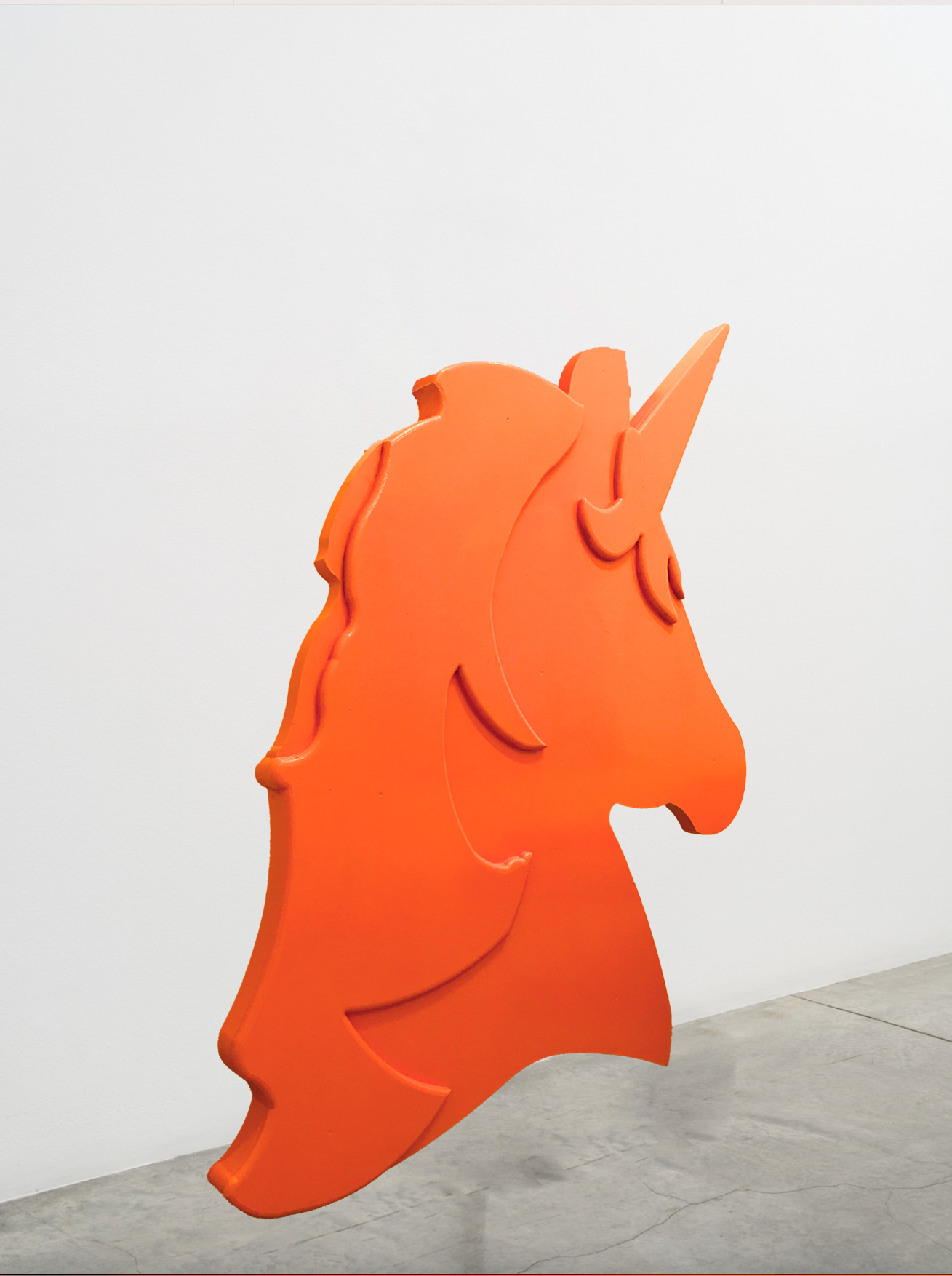 Mother, dear mother
Synthetic paint on wood; 210 x 124 x 19 cm; 2022
a still from "Pink City II" Single-channel film; 16 min; 2021
watch full film here: https://youtu.be/MbQFD_5dh3s
Dear Michael
three-channell video installation; 17 min; 2017