Anna Fech
Born in 1985 | Alma-ata, Kazakhistan
Facebook
Education:
2025: PhD, Zeppelin University
2014: MA Curating, Zurich University of Arts
2012: Art history and economics, Friedrich-Alexander University Erlangen
Anna was the curator of YARAT Contemporary Art Space from 2016 to 2021. (Azerbaijan). She was in charge of the international residency program and the ARTIM PROJECT Space, which is aimed at young artists and aims to promote and encourage their development. In collaboration with Cittadellarte Fondazione Pistoletto, she also co-curated the exhibitions Suns and Neons over Kazakhstan (2017), ZARAtustra – Babi Badalov (2019), Fragile Frontiers – Visions on Iran's in/visible boundaries (2019), and Once again that garden be... (2018). For Shilpa Gupta's work for, In Your Tongue, I Cannot Fit, she was the director of the research team for Azeri, Farsi, and Russian poems at the 58th Venice Biennale (2019).
Together with her coworkers, she creates initiatives that encourage social engagement and collaboration across various communities. "Mehelle – Ajam Media Collective" – documentation of the vanishing of urban communities and neighbourhoods as a result of the destruction of Baku's Sovietski district, "Santa Claus Project" – a collaboration with Kendabad, an association that implements social initiatives in faraway mountain villages in Azerbaijan, "Nurcan" art show by Vusal Rahim, and collaboration with activists against the marriage of minors are just a few examples.
The curator is presently employed as a researcher and Ph.D. candidate at Zeppelin University Friedrichshafen (Germany), where she is researching socially involved art practice and digital network culture in a post-communist context.
Curator of exhibitions:
2020: I MIGHT BE STARING AT INFINITY (OR THE BACKS OF MY OWN EYELIDS)
2020: FRAGILE FRONTIERS – VISIONS ON IRAN'S IN/VISIBLE BORDERS
2020: EXPERIENTAL TIME
2019: BABI BADALOV: ZARATUSTRA
2019: BOUNDARY LAYERS
2019: ON THE TIP OF OTHER TONGUES
2019: FORGET WHAT YOU KNOW, SEE WHO I AM
2019: PERFORMACE PROGRAM CHILD OF MAGOHALMI AND THE ECHOS OF CREATION
2019: PERIPHERAL EXPANSION
2018: THINK THAT EVERYTHING THAT EXISTS, DOES NOT EXIST
2018: AGIL ABDULLAYEV: SHY BOY OF THE PINK FUTURE
2018: STRUCTURE. FUNCTION. CHANGE.
2018: SICK. LOVE. NATURE
2018: MEHELLE
2018: UNTHOUGHT KNOWN
2018: SHILPA GUPTA: IN YOUR TONGUE, I CAN NOT FIT
2018: ONCE AGAIN THAT GARDEN BE (Travelling Exhibition)
2018: VUSAL RAHIM: NURCAN
2018: VUSAL ISGENDER: NOT MY FATE
2018: DOUBLE STANDARD
2018: ARTIM ROOMS
2018: NEUROIMAGING
2017: IMAGINARY STRANGERS
2017: BOYS DON'T CRY
2017: THE SHOW MUST GO ON
2017: FARHAD FARZALIYEV: MOLOTOV GULAB
2017: SUNS AND NEONS ABOVE KAZAKHSTAN
2017: DYSPHONIA
2016: YOU DON'T UNDERSTAND ME
2016: HOW DOES IT FEEL?
2016: MYTHEN, MUSTER, MIGRATION
2016: TRASFORMAZIONE
2015: DissemiNATION
2015: NO EXIT
Sources:
https://parsejournal.com/author_display/anna-fech/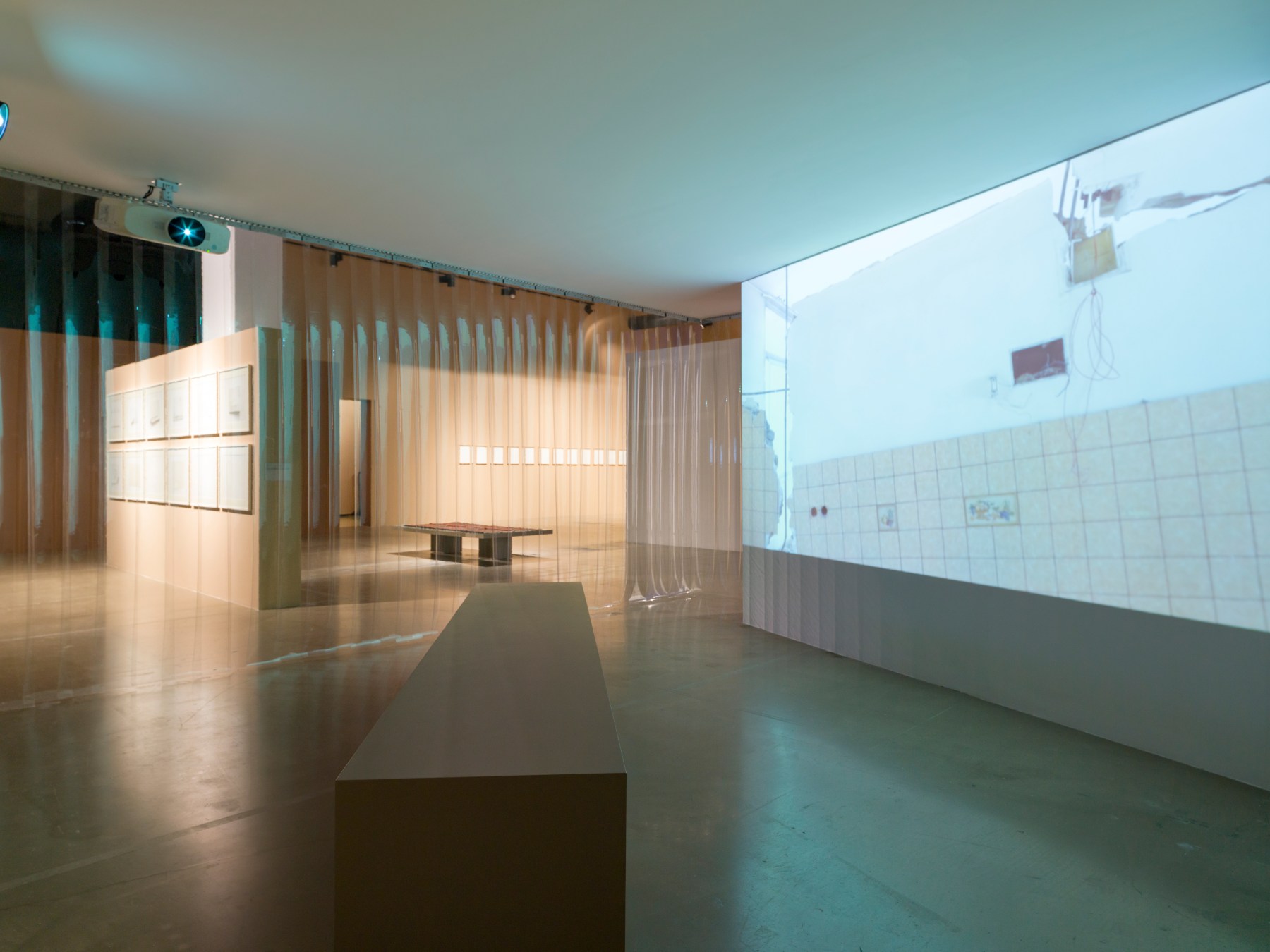 Fragile frontiers - visions on Iran's invisible borders (group exhibition) co-curated with Farah Piriye, Yarat Centre, Baku, Azerbaijan

2019
Artists: Nazgol Ansarinia, Kamrooz Aram, Dadbeh Bassir, Samira Eskandarfar, Ghazaleh Hedayat, Samira Hodaei, Gelare Khoshgozaran, Robin Mandel, Ali Momeni, Timo Nasseri, Jaleh Nesari, Navid Nuur, Leila Pazooki, Sara Rahbar, Neda Razavipour and the old master Mirza Kadym Irevani.
Shy boy of the pink future (solo exhibition) Artim Project Space, Baku, Azerbaijan
2018
Artist: Agil Abdullayev
ZARAtustra (2019)
co-curated with Suad Garayeva
Artist: Babi Badalov
Double standards (duo exhibition), Artim Project Space, Baku, Azerbaijan
2017

Artists: Michael Hirschbichler (Austria) and Nika Qutateladze (Georgia)