Elmar Bayramov
Born in 1986 | Lankaran, Azerbaijan
Facebook
Linkedin
Education:
2010: Bibliography and Information, Baku State University
From 2004 to 2007 Elmar was promoted to the position of a teacher and president of the "Contact Capoeira Sports Club", from 2007 to 2016 in the "Azerbaijan Capoeira Federation''. From 2013 to 2015, he was one of the main organisers of the Sport Service Company and International Sports Competitions, seminars, and Chief Digital Designer. Since 2011 Bayramov has been writing screenplays on social issues. The first social video was in 2013, the "Environmental Mission'' project.
In 2013, he made the documentary "Journey of Love" in Iraq, and in 2014 it was presented in Baku, Istanbul, Moscow, and London. In 2016, the documentary "Journey of Love" won the 3rd International Arbaeen Award International Film Festival in Tehran. In 2013, Elmar was one of the founders of the video producer Black Garden Company, which produced various commercial videos and films until 2018. The filmmaker is also the author of social films "Reading", "Way of Struggle", "Mary", "European Games", and "Belt". He has acted as a war choreographer, stuntman, and actor in various film projects.
Elmar currently lives in Easton, Pennsylvania. He made his short film "Ups" in 2018 and won the "Best Battle Scene" category at the Urban Action Showcase International Film Festival, organised with the support of Warner Brothers, Cinemax, HBO.
In 2019, Bayramov produced the short film "Let Me Run" under the name of the media producer "Old Stone Pictures", which was founded in the United States in the same year (2019). The film has been screened at 25 international film festivals in Europe, South America, Canada, and many cities in the United States. From 2019-2021, he won 15 different nominations (best director, best screenplay, best short film, etc.). In 2020, "Ladybug", a social short film, sat for 4 international film festivals and won the "Best Social Film" nomination.
Source:
https://www.linkedin.com/in/elmar-bayramov-oldstonepictures/
"Let Me Run", 2019
13 minutes
"OOPS", 2018
5 minutes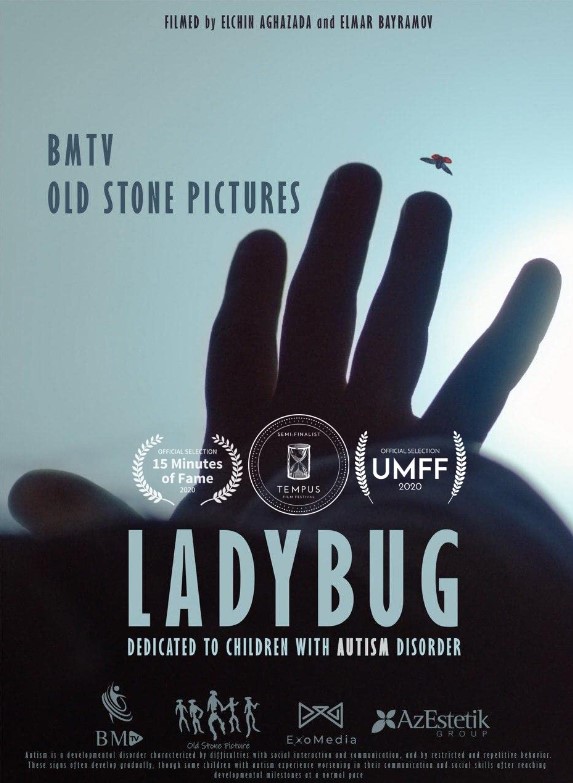 "Ladybug", 2020
"Don Marleone", 2017
1 hour 25 minutes
"American Quarantine", 2020