Elmar Imanov
Born in 1985 | Baku, Azerbaijan
Facebook
Education:
2012: Directing, Film making, International Film School Cologne
Elmar Imanov is a film director, screenwriter, producer, and actor from Azerbaijan. Imanov has lived in Cologne since 1998. After several internships in feature films in Germany and Azerbaijan, he studied film directing at the International Film School in Cologne. His graduation film "The Swing of the Coffin Maker" (2012) was shown at more than 120 film festivals and won 41 awards worldwide, e.g. at the Student Academy Awards in the Best Foreign Film category. His next short film Torn (2014) had its world premiere in Cannes.
Both films were produced by Eva Blondiau, with whom he founded the Color of May film production company. His feature film debut End of Season (2019) had its world premiere at the International Film Festival Rotterdam and was awarded the FIPRESCI Prize for Best Film.
Source:
https://de.wikipedia.org/wiki/Elmar_Imanov
https://www.imdb.com/name/nm3965542/

Writer of "End of Season", 2019
1 hour 32 minutes
Writer of "Otar's Death", 2021
1 hour 47 minutes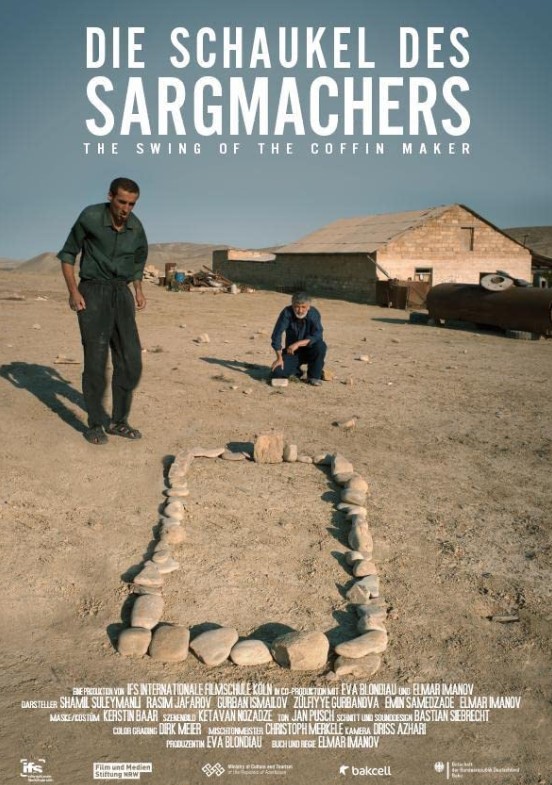 Director of "The Swing of the Coffin Maker", 2012
29 minutes
Director of "Torn", 2014
22 minutes