Farah Alakbarli
Born in Baku, Azerbaijan
Instagram
Facebook

Education:
Present: Azerbaijan avantgarde in the beginning of XX century, Azerbaijan State Arts Academy, Ph.D.
2013: History and Theory of Fine Arts, Azerbaijan State Arts Academy, B achelor/Master
Farah Alakbarli (b.1989) graduated from the Azerbaijan State Arts Academy with the Master degree in History and Theory of Fine Arts. She was a curator of Baku Creative Centre art gallery in 2012-2014 and realized number of festivals (Azerbaijan Art Festival/2013,2014 and Baku Galleries Festival/2013) solo and group shows (Keywords/2012, Inversia/2013, Emil Majnun solo show and etc.), as well as participated at international Baku biennale with the project Memory/Retrospective at Absheron gallery. She supervised number of local and regional projects in collaboration with the Ministry of Culture. Since 2014 she is working at YARAT Contemporary Art Centre and assisted and curated local and international shows at Artim Projects Space, YAY Gallery, Painting Museum and YARAT Centre. The main goal of her practice is to work with artist presenting them in unexpected projects and revealing hidden potential in different fields of art. In her projects she gives attention to biographical moments, historical facts and actual problems of society building strong educational and public events around the exhibition.
Exhibitions:
Artim Project Space:
2016: Comfortably Numb
2015: Neither War, Nor Peace
2019: Elturan Mammadov's solo "Drastic Measures"
2017: For YAY Gallery co-curated with Bjorn Geldhof "In Between The Sea and a Mountain"
2018: 1001 Nights
2018: Zamir Suleimanov's solo "ALL AND"
2018: For Painting Museum: Ashraf Murad solo "Love and Protest"
2019: Baku Speaking
2022: Ujal Hagverdiyev's solo "Conversation in Presence", co-curated with Shirin Melikova and Sabina Shikhlinskaya "Metacode" group exhibition
2023: "Pink Black"
For YARAT Centre:
2020: Rashad Alakbarov's solo "Look at You"
2021: CHINGIZ's solo "Insane"
2020: group shows "Fogs turned into an epic story in my head"
2021: "Last Flowers of XX century: Generation Y"
2023: "The Seventh Solitude"
Sources:
https://creative.az/az/post/569

From "Between the Sea and the Mountains"
YAY Gallery, Icherisheher, Baku, Azerbaijan
2017
Artists include Babi Badalov, Nadir Eminov, Farhad Farzaliyev, Mammadhuseyn Huseynov, Aida Mahmudova,Elturan Mammadov, Farid Rasulov, Tahir Salahov, Zamir Suleymanov, Emin Azizbeyli
From "1001 nights' group exhibition
YAY Gallery, Icherisheher, Baku, Azerbaijan
2017
Artists include Orkhan Huseynov, Faig Ahmed, Rashad Alekberov, Farid Rasulov, Hussein Hagverdi, Reza Hazare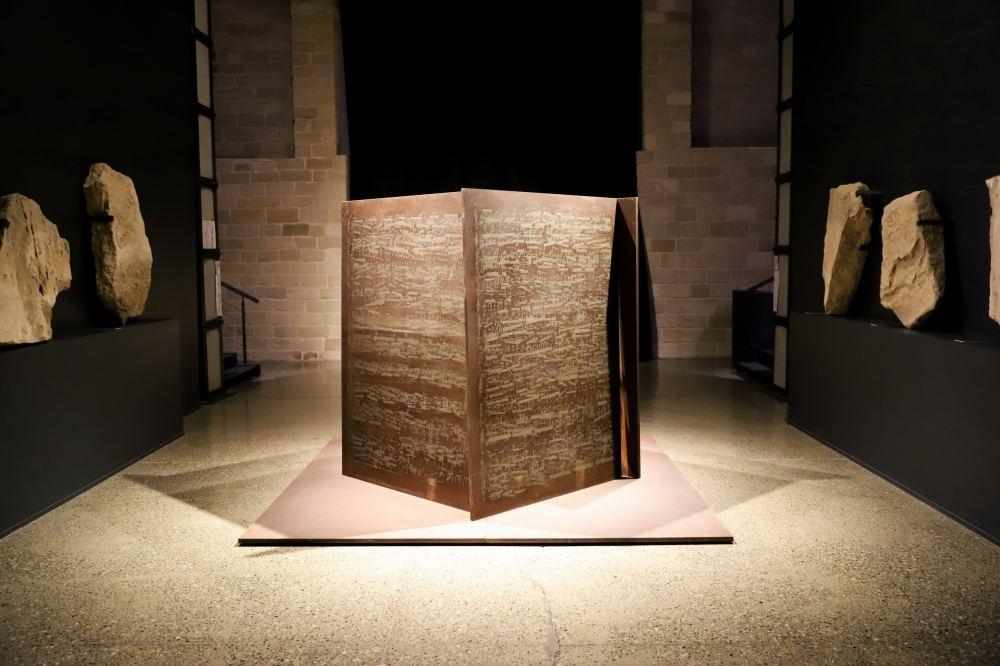 "ÖN SÖZ – ON SÖZ" ("Foreword. Ten words") commemorative group exhibition
2022

The exhibition brings together installations, sculptures, video, and photo works by Afruz Amighi, Faig Ahmed, Rashad Alakbarov, Aida Mahmudova, Idris Khan, Habib Saher, Mahmud Rustamov, Orkhan Huseynov, Vusal Rahim, Leyli Salayeva, Chinara Majidova, and Elturan Mammadov.
CHINGIZ, İNSƏN SOLO EXHIBITION
YARAT Contemporary Art Centre
2022