Hilal Baydarov
Born in 1987 | Baku, Azerbaijan
Contact: ucqarfilm@gmail.com (film agency)
other links:
https://www.imdb.com/name/nm10196665/?ref_=nmawd_awd_nm
https://letterboxd.com/director/hilal-baydarov/
https://dafilms.com/director/10582-hilal-baydarov
Hilal Baydarov is a writer, filmmaker, and producer from Baku who has written and directed documentaries and feature-length movies. Before entering the film industry, Baydarov was involved in exact sciences from an early age. In his school years, Hilal Baydarov was a two times winner of mathematics championships on an international level and also led the local team at the informatics olympiad. Having completed the master's degree in computer sciences, Baydarov then took a different career path and studied film directing at Sarajevo Film Academy under a world-famous influential Hungarian director Bela Tarr.
He is now mainly known for his acclaimed works, namely When the Persimmons Grew (2019), which won the Heart of Sarajevo for Best Documentary at the Sarajevo and the Interreligious Award and Special Jury Mention at Visions du réel and In Between Dying (2020) which was a winner of the several international festivals. The director's early work Hills Without Names (2018) is his debut work and premiered at the Montreal World Film Festival. Early in his career, he also won the Docu Talent award at Sarajevo Film Festival for his documentary Birthday (2018).
While describing his film "Crane Lantern," the director tells the relationship between his environment, memories, and the movies he makes. Baydarov emphasizes the importance of landscape to the human soul as his words affirm that he has always been an observer of his surroundings since his childhood. On a more personal note, the director says, "I can't film anywhere in which I don't have memories."
Filmography
2021: Crane Lantern
2020: In Between Dying
2020: Nails in My Brain (Documentary)
2019: When the Persimmons Grew (Documentary)
2019: Mother and Son (Documentary)
2018: One Day in Selimpasha (Documentary)
2018: Birthday (Documentary)
2018: Hills Without Names
Awards:
Tokyo International Film Festival; Tokyo FILMeX; Sarajevo Film Festival; Nyon Visions du Réel; Los Cabos International Film Festival; El Gouna Film Festival
Sources:
https://www.imdb.com/name/nm10196665/?ref_=nmawd_awd_nm
http://www.thislongcentury.com/hilal-baydarov
"Sermon to the fish", 2022
1 hour 29 minutes
"In Between Dying", 2020
1 hour 28 minutes
"When the Persimmons Grew", 2019
1 hour 58 minutes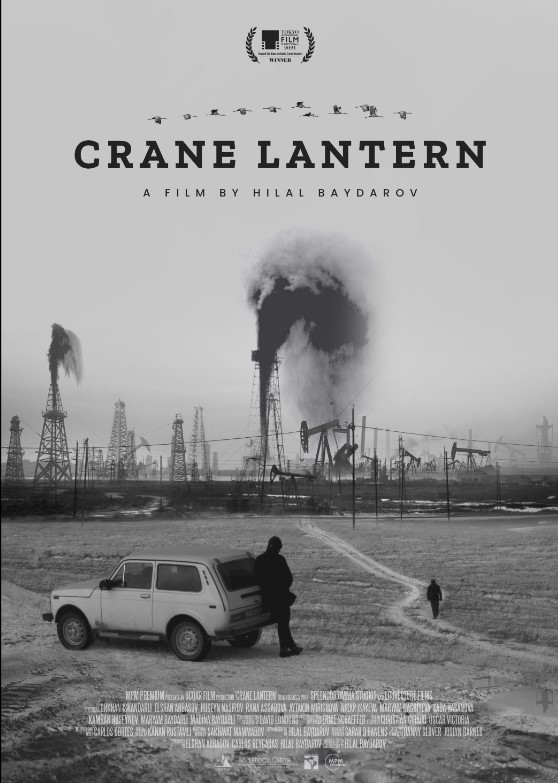 "Crane Lantern", 2021
1 hour 41 minutes
"Nails in my brain", 2020
1 hour 20 minutes