Leylakhanim Ganbarli
Born in 1992 |Baku, Azerbaijan
Linkedin
Education:
2018: Cinema and Television, Anadolu University (Master)
Cinema and Television, Azerbaijan State University of Culture and Arts
Leyla worked as an art director, writer, and performer in various short film productions while she was still a student. She sketches, draws, and creates collages in addition to cinematography. Leyla is also a director of the "Struggle" short film, "The Big Red House". The film examines the lives of children who were physically and psychologically harmed as a result of Armenia's terrorist acts on the eve of the Second Karabakh War. Moreover, she worked as an assistant to a film director in Butafilm, a film director in Azerbaijanfilm, Chai Khana Media.
Her first individual short film, "A Butcher's Daughter," co-produced with the Chai Khana multimedia portal, was accepted for the Visions Du Reel 2021 Film Market and had its global premiere at Cinedoc Tbilisi. "A Butcher's Daughter" (Azerbaijan) by Leylakhanim Ganbarli was praised for its sensitive anthropological approach to depicting her father's daily activities.
Sources:
https://www.behance.net/Lqambarli2e95/projects
https://www.azernews.az/culture/185518.html
https://chaikhana.media/en/authors/1571/leylakhanim-leyla-ganbarli
https://report.az/en/cultural-policy/shooting-of-film-about-children-terrorized-by-armenia-over/
"Struggle" short film, 2018
1 minute 9 seconds
The full video is available here: https://www.behance.net/gallery/71866959/Struggle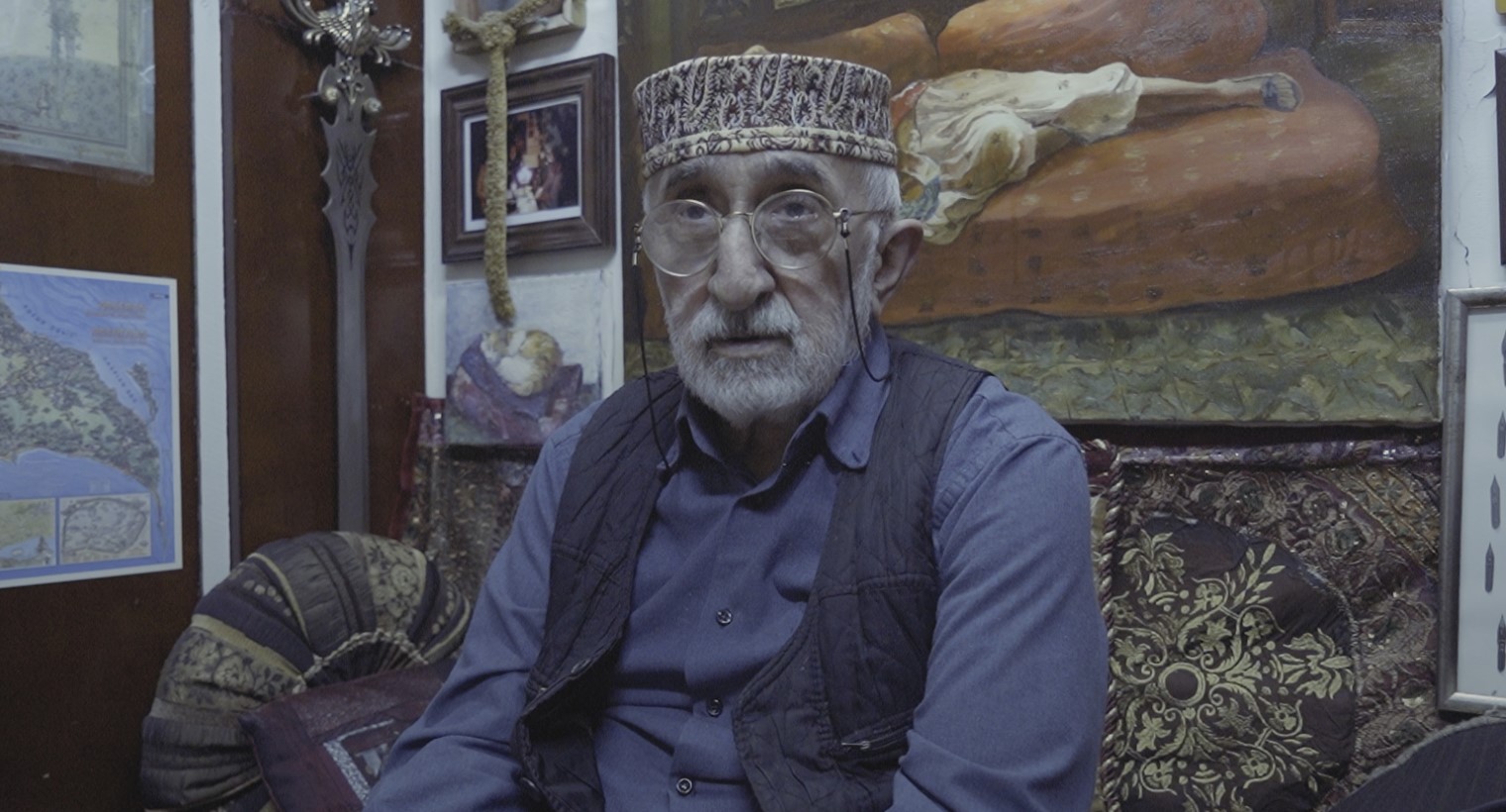 "No Time To Retire" short film, 2021
20 minutes
The full video is available here: https://chaikhana.media/en/stories/1243/no-time-to-retire
Collage, 2018
"A butcher's daughter", 2021
30 minutes

The full video is available here: https://chaikhana.media/en/stories/1294/a-butchers-daughter