Rodion Ismailov
Born in 1966 | Tovuz, Azerbaijan
Based in Moscow, Russia
Facebook
Instagram
Education:
1999: Film directing, Saint Petersburg State University of Cinematography and Television
Rodion Ismayilov is a director, producer, and scriptwriter from Azerbaijan based in Russia. As a child, he wanted to become a director, so as soon as he finished 10th grade, he went to St. Petersburg, Russia. A graduate of the St. Petersburg State University of Cinema and Television, R. Ismayilov founded the Deboshir Film Studio in 1997 and was its director general until 1999. From 2000 to 2005, he served as president of the Nezavisimoye Cinema Foundation. R.Ismayilov's filmography includes short feature films ``Matvey" made in 1994 as a graduation work, the full-length feature film "Zheleznaya pyata oligarch" screened in 1998, and "Novey kovcheg" based on his screenplay in 2001. In 2001, he also produced the documentary "Nikolai Akimov''. Rodion Ismayilov won the Tiger Award at the International Film Festival (BKF) in Rotterdam (1999), the BKF Alexandria (Egypt, 1999) Best European Film Award, and the Best Debut at the Cerebro-Dragon Film Forum in Sochi (1998). "Kinotavr" was awarded the FICRESS Prize of the BKF (Sochi, 1998), the award for best cinematography at the "Window to Europe '' festival in Vyborg (1998), and the prize of film critics. His award collection includes "Vivat, cinema!" In 1999 in St. Petersburg. There is also an award for film critics and the press at the festival, and a prize for the Grand Jury and film critics at the 1999 Literature and Cinema Festival in Gatchina.
The director's film "Plaskart" won the grand prize for "best documentary film" at the Austrian film festival "DER NEUE HEIMATFILM". It was recognized as the best documentary film at the film festival in Freistadt, Austria. In addition, the film has been screened at festivals in Serbia and the Netherlands in parallel with the Austrian festival, as well as at more than 20 film festivals in general, and has won numerous awards. The film tells the story of the life and fate of ordinary Russians who happened to meet on the Moscow-Vladivostok train. The 80-minute screenplay features a social portrait of modern Russian society.
"My Kith and Kin", 2013
1 hour 3 minutes
The full film is available here: https://www.youtube.com/watch?v=Mwi_CSO_hcs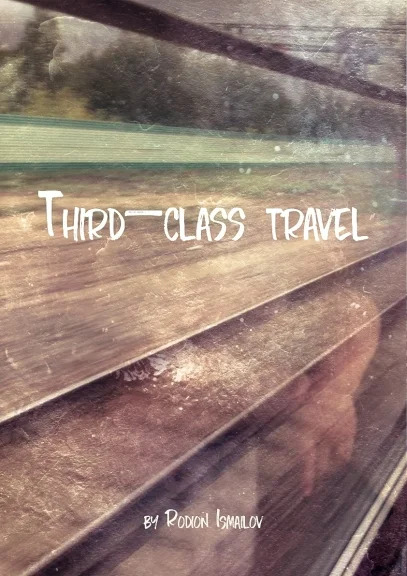 "Reserved seat", 2017
1 hour 20 minutes
Bela Rudenko. I'm a happy person!, 2019
39 minutes 5 seconds
The full video is available at https://www.youtube.com/watch?v=K2b4mOxcyKE&t=78s
Noah's ark, 2016
26 minutes 39 seconds
The full video is at https://www.youtube.com/watch?v=4n_s3G8PUOE